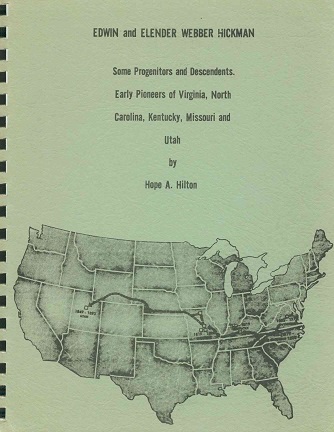 Hope Hilton was the Hickman family historian until she died in 1999.  Her husband Lynn gave me permission to make this book available on the Hickman Family website. 

  Click on the link above to download a PDF copy of Hope's well-written and informative history of the Hickman family.  It's 266 pages long and includes bookmarks and a very useful name index.

  To read it you may need to install or update Adobe Reader, which is free and available by clicking a link below. 

To install the most recent version of the free Adobe Reader, click here.
To learn more about Hope Hilton, click here.
To return to the Hickman Family index page, click here.
.