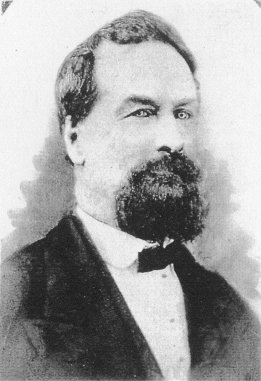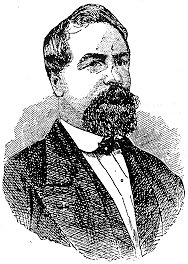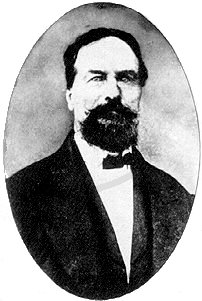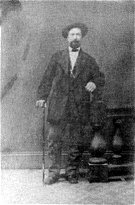 These are the only pictures of Bill Hickman I know about. If anybody has or has seen another, please contact
me
.  I'd very much like to expand this collection.
This picture is from Hope Hilton, "Wild Bill Hickman" and the Mormon Frontier,

attributed to the Salt Lake Tribune.

Some think this photo of early miners at Bingham includes Bill Hickman, second from left on the back row.   He looks similar to the portrait of him standing to the right. 

If he is, then his brothers James and Warren may also be in this picture. 

What do you think?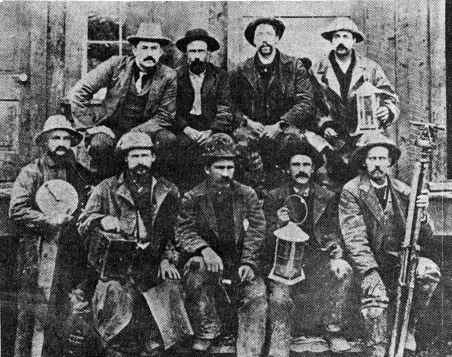 To return to William Adams Hickman's Index page, click
here
.
To return to the Hickman Family Index page, click
here
.